Timeline of the ComEd bribery scandal
The indictment of Michael McClain, Anne Pramaggiore, John Hooker and Jay Doherty — for allegedly trying to bribe then-Illinois House Speaker Michael Madigan — was the result of an aggressive, years long federal investigation into Madigan and others. Federal prosecutors allege the conspiracy continued even after the public learned of the feds' efforts in late 2018 and early 2019. Here is a look at some of the key players involved in the case and the trial, and a timeline of key events leading up to it, as outlined in court records:
The Players
Indicted for racketeering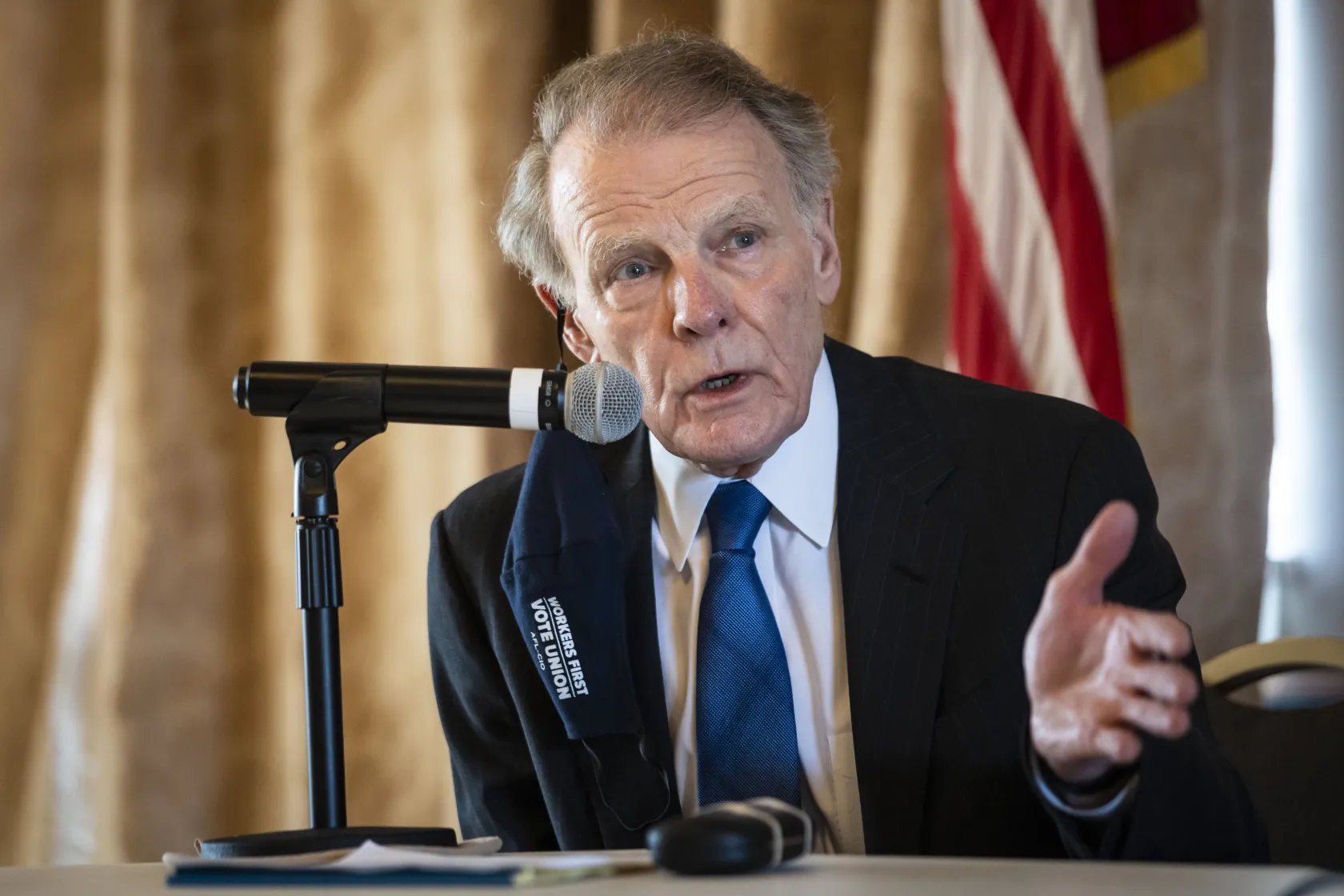 ​​Michael J. Madigan
A protege of the late Mayor Richard J. Daley, Michael J. Madigan first ran for a seat in the state House of Representatives in 1970 and was first elected speaker in 1983. He held that leadership post for all but two years until January 2021. He gave up the gavel two months after the indictment of his close confidants, who are now headed to trial. A federal grand jury then handed up a racketeering indictment against Madigan in March 2022. He is set for trial in April 2024.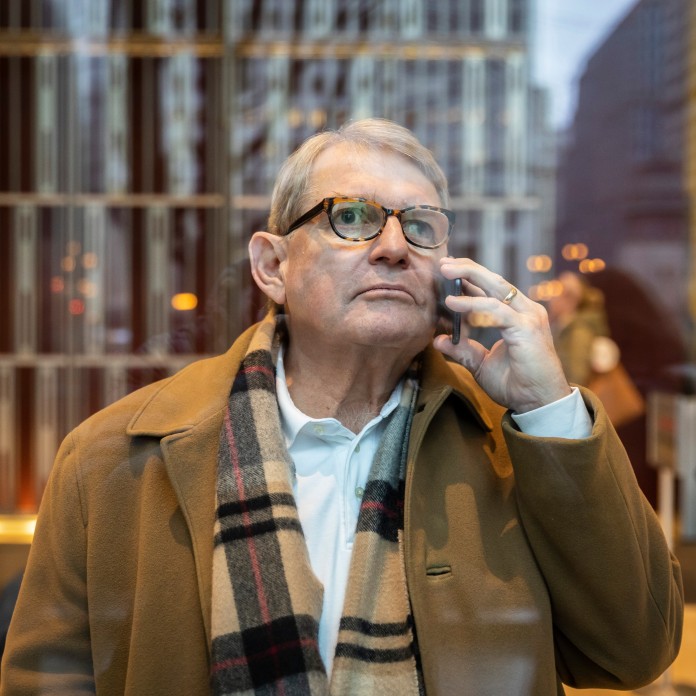 Michael McClain
Michael McClain served in the Illinois House of Representatives for about 10 years starting in 1972. He then worked as a lobbyist and consultant for ComEd. Others working for the utility purportedly called him a "double agent" because of his close ties to Madigan, whom he referred to as "our friend." In a 2016 letter to Madigan, written as McClain prepared to retire as a lobbyist, McClain allegedly wrote that he "wanted to let my 'real' client know that I am retiring."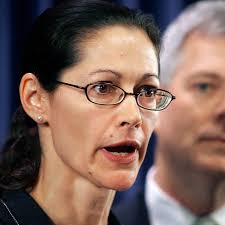 Anne Pramaggiore
Anne Pramaggiore served as ComEd's CEO from March 2012 until May 2018. She then moved on to become a senior executive at an affiliate of Exelon, ComEd's parent company, from June 2018 until October 2019.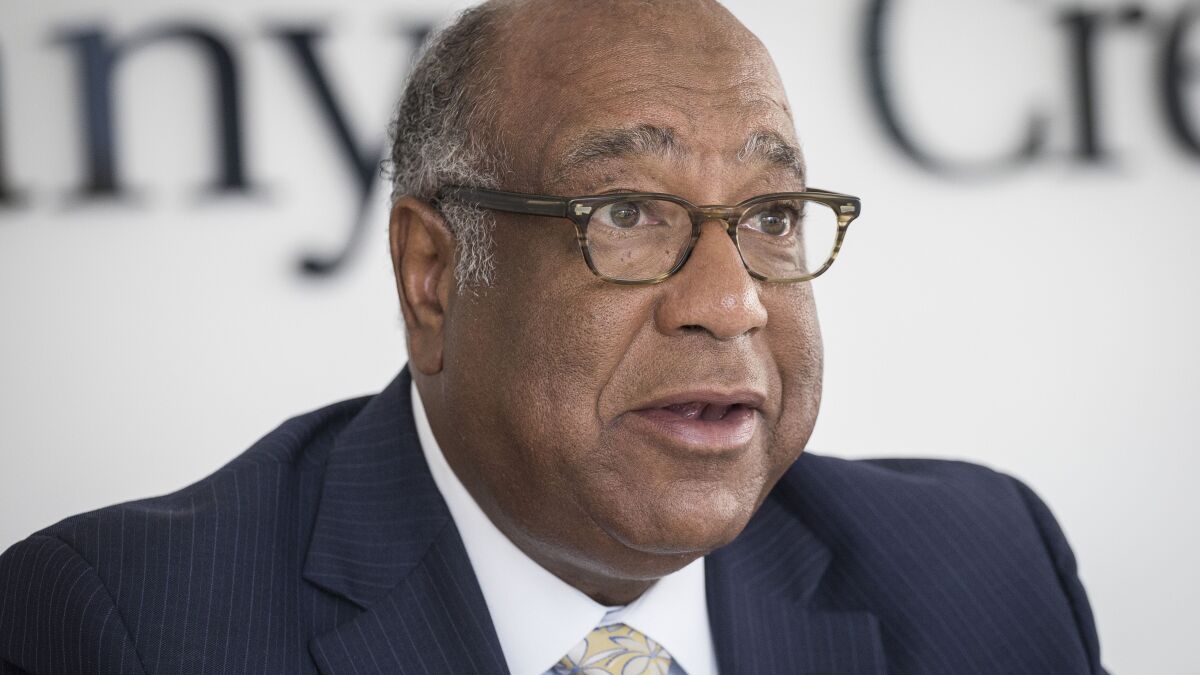 John Hooker
John Hooker served as ComEd's executive vice president of legislative and external affairs from 2009 until his retirement in 2012. Then, from 2012 until 2019, Hooker served as an external lobbyist for ComEd.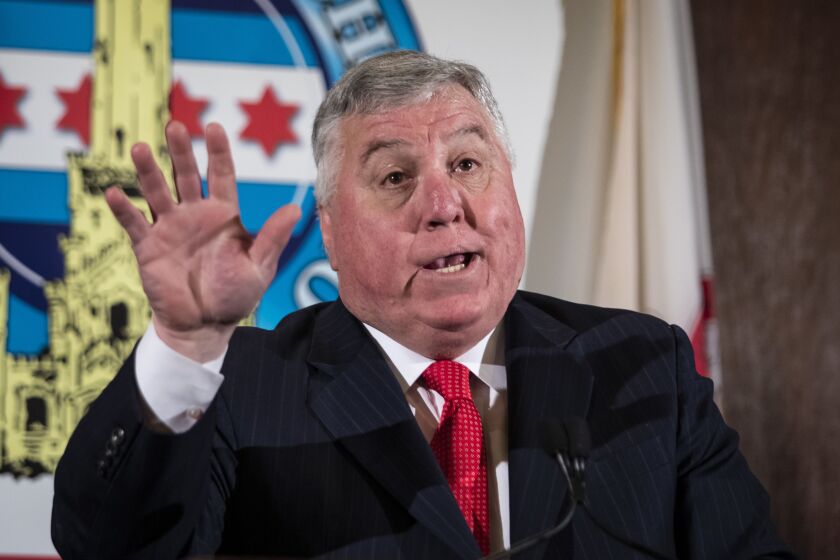 Jay Doherty
Jay Doherty owned Jay D. Doherty & Associates, which performed consulting services for ComEd. He also once led the century-old civic group known as the City Club of Chicago, but he stepped down in 2019 amid the investigation that led to his indictment.
Indicted for bribery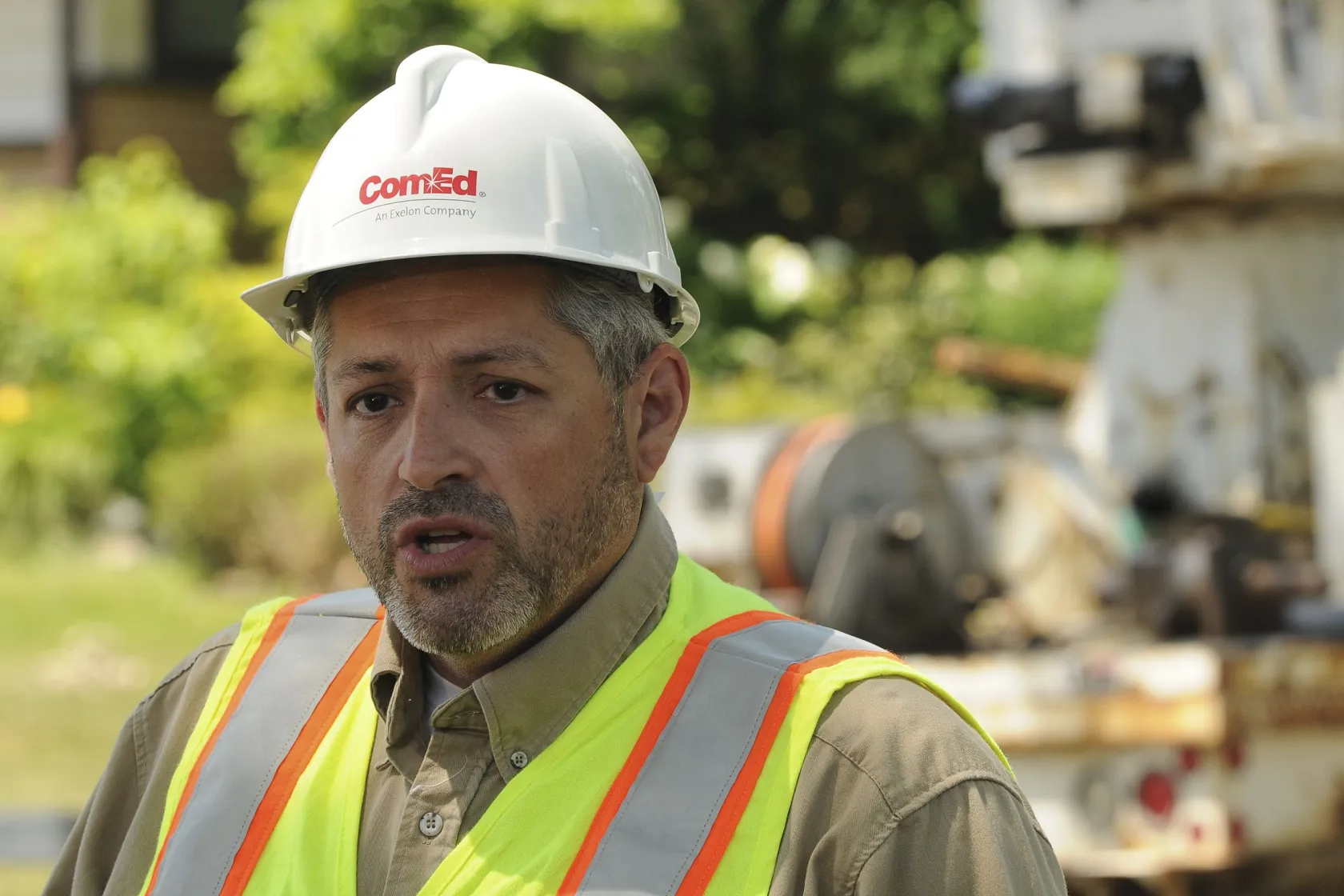 Fidel Marquez
Fidel Marquez served as ComEd's senior vice president of external and governmental affairs from March 2012 until September 2019. Federal authorities approached him in January 2019 and he agreed to cooperate in their investigation. In September 2020, he pleaded guilty to a bribery conspiracy. Marquez is expected to give key testimony during the upcoming trial.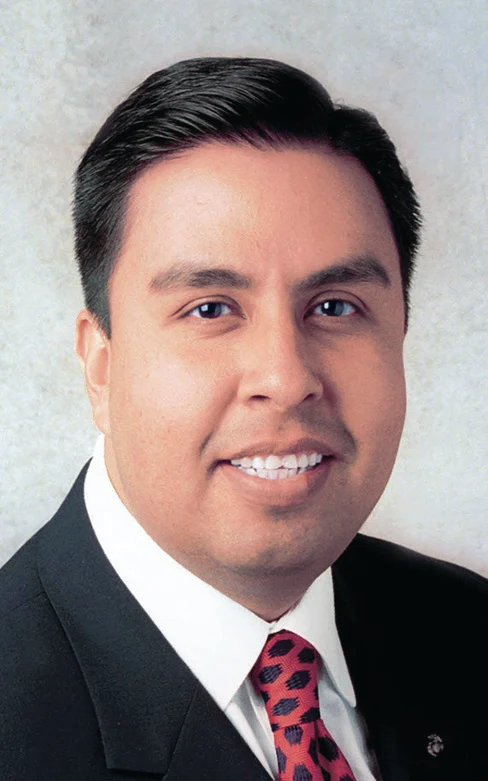 Juan Ochoa
Juan Ochoa was once appointed by Gov. Rod Blagojevich to run the Metropolitan Pier and Exposition Authority. He resigned from that position in May 2010. Seven years later, Madigan and McClain allegedly began a monthslong campaign to have Ochoa appointed to the ComEd board of directors. He joined the board in April 2019.
The Court
U.S. District Judge Harry Leinenweber
Judge Harry Leinenweber is an 85-year-old Joliet native nominated to the bench by President Ronald Reagan in 1985. He served as a member of the Illinois General Assembly from 1973 until 1983, years during which Madigan and McClain also served in the legislature. This will be his second high-profile trial in a matter of months. Last summer, he presided over the child-pornography trial of R&B star R. Kelly.
Prosecutors
Prosecuting the case for the U.S. Attorney's office will be Amarjeet S. Bhachu, section chief of public corruption and organized crime; Diane MacArthur, senior litigation counsel; Sarah E. Streicker, section chief of general crimes; and Assistant U.S. Attorney Julia Schwartz.
Defense attorneys
A collection of legal heavyweights have been gathered to defend against the prosecutors' allegations. They include former federal prosecutor Patrick Cotter, who represents McClain; former U.S. Attorney Scott Lassar, who represents Pramaggiore; veteran defense attorney Michael Monico, who represents John Hooker; and veteran defense attorney Gabrielle Sansonetti, who represents Doherty.
Indicted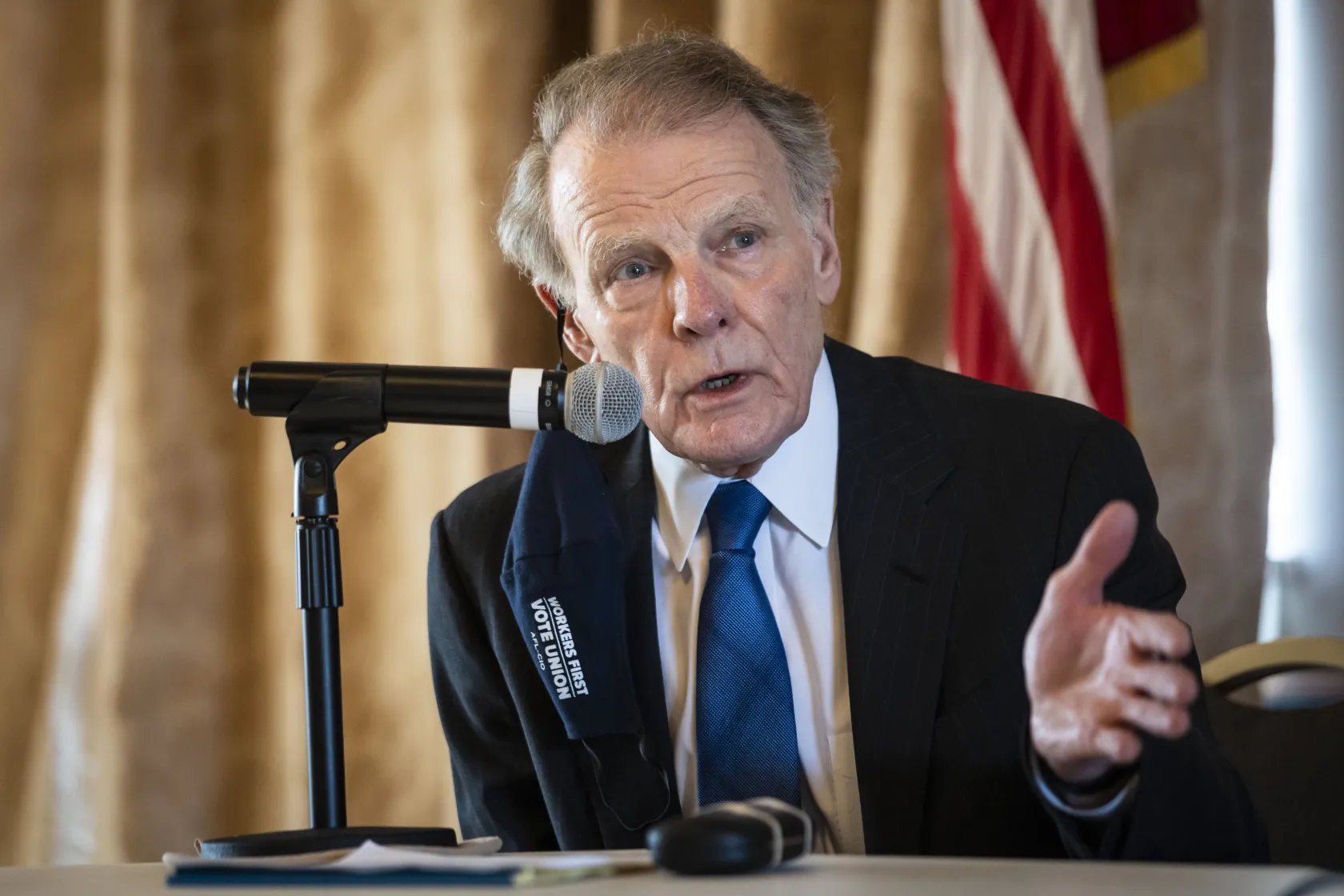 Madigan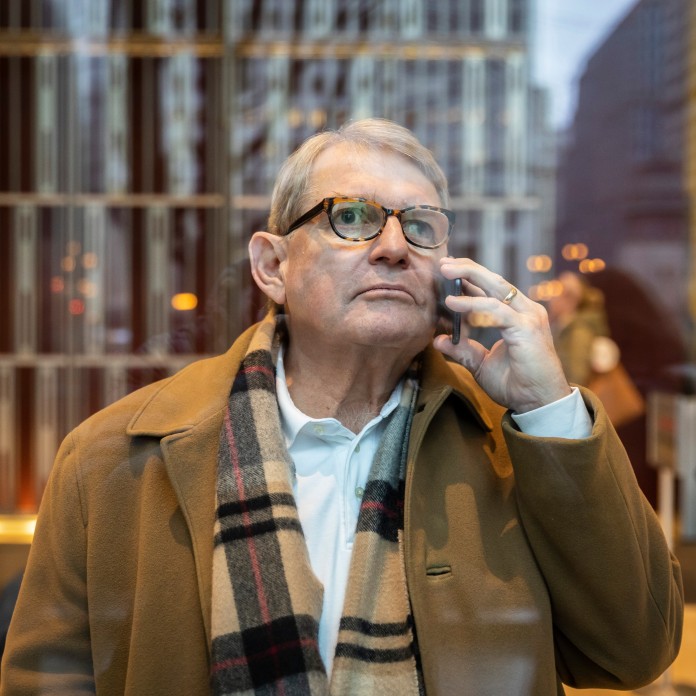 McClain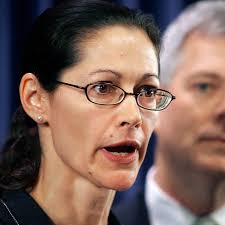 Pramaggiore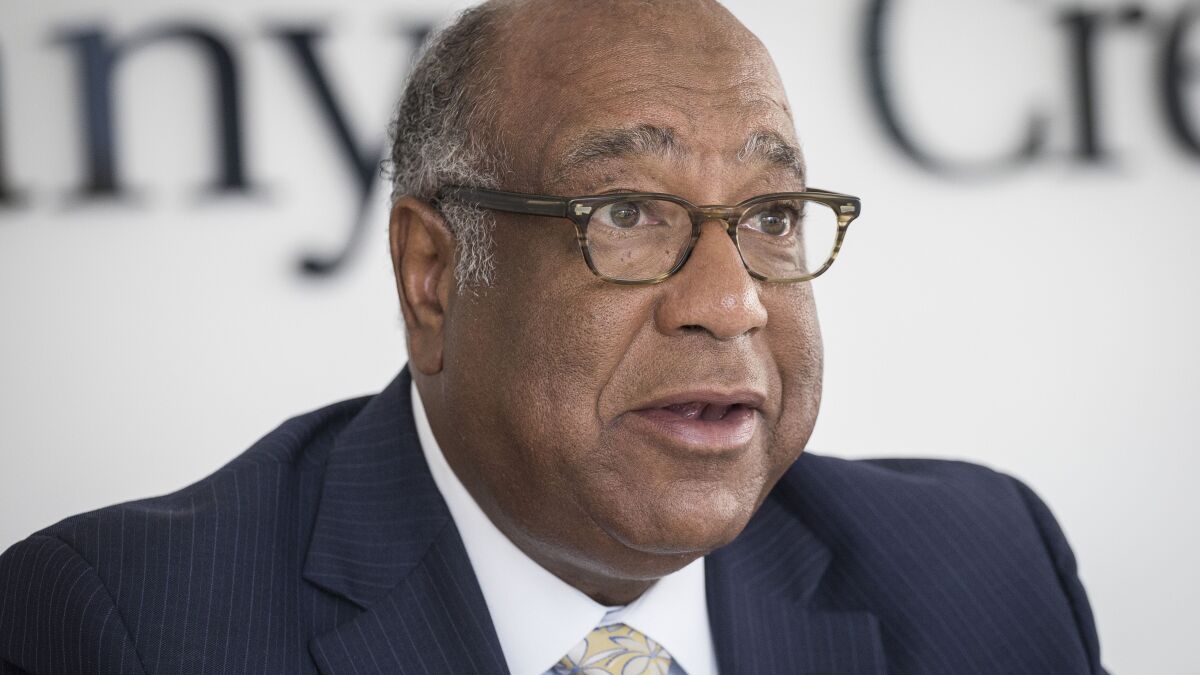 Hooker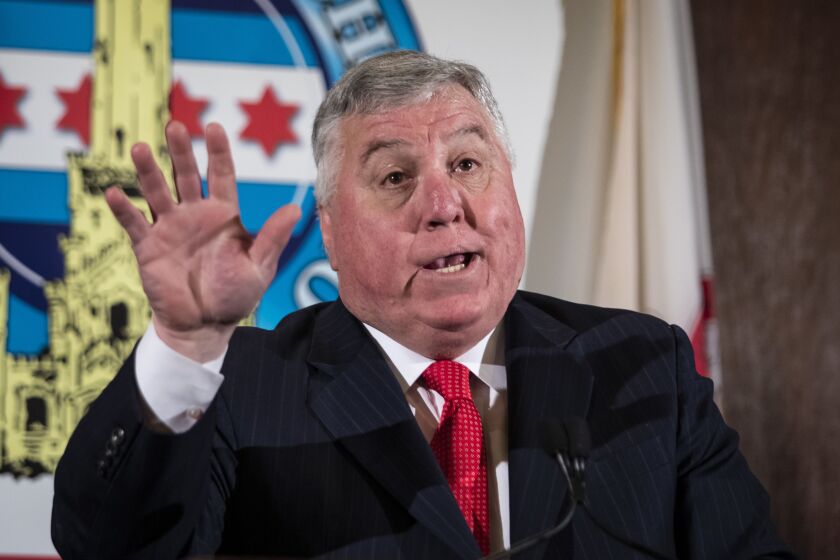 Doherty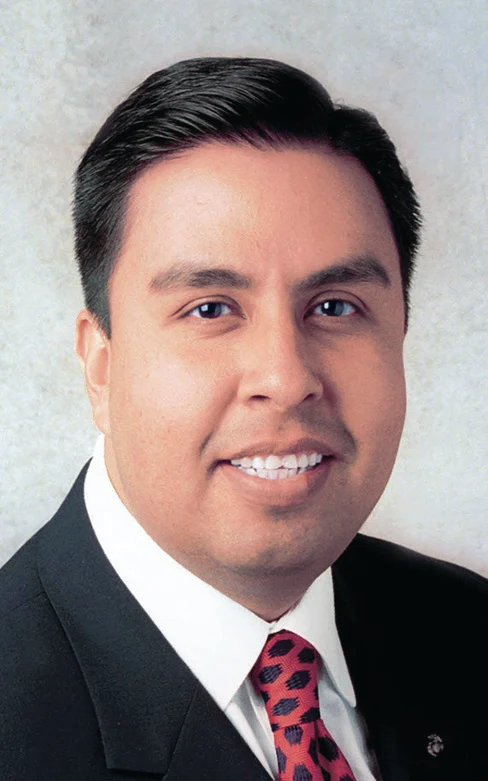 Ochoa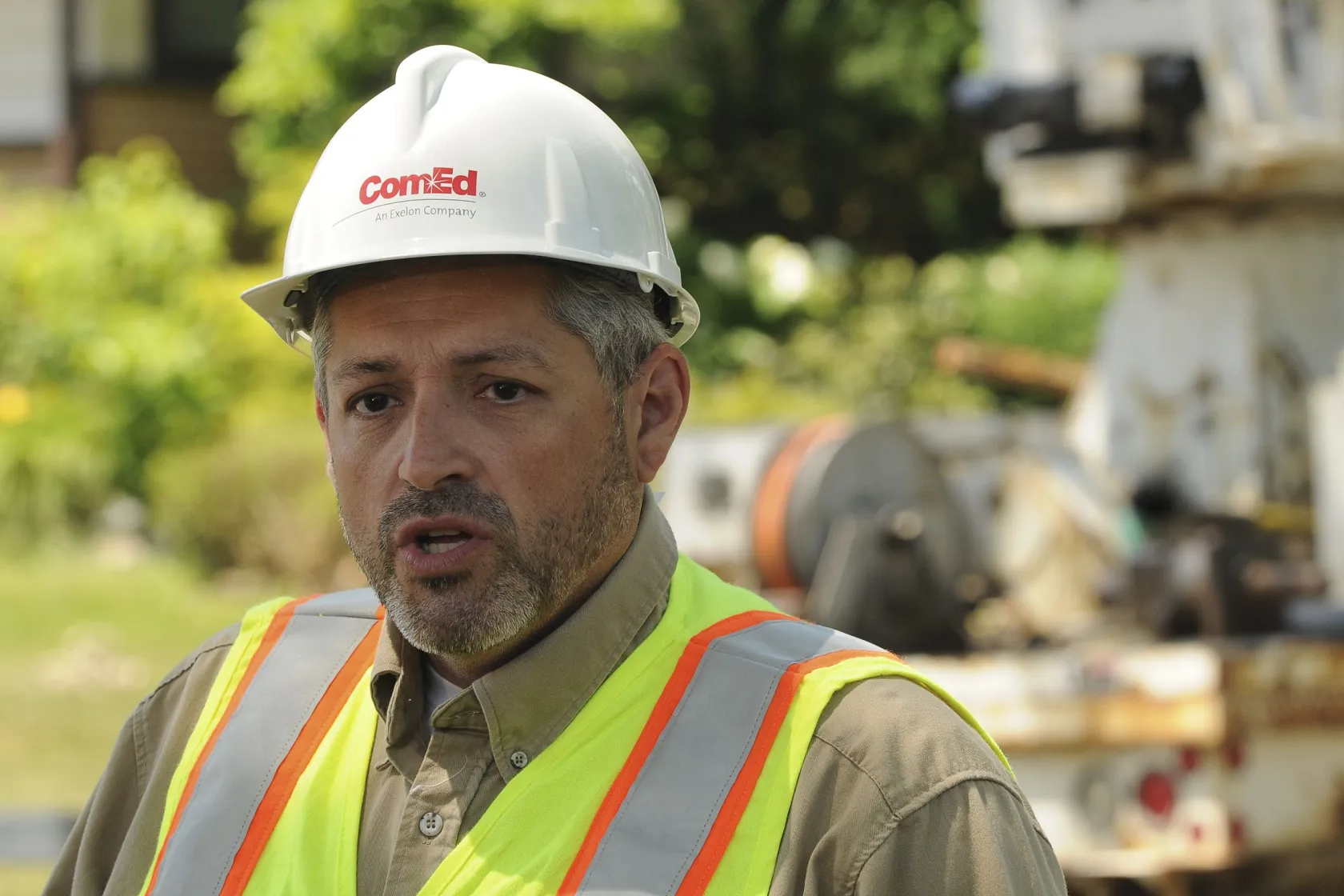 Marquez
2011
This is when the conspiracy outlined in the indictment allegedly begins. This is also when the Illinois General Assembly passed the Energy Infrastructure and Modernization Act, which made it easier for ComEd to predict what it would be able to charge customers, improving the utility's financial stability.
October 2011
ComEd signs a contract with the Reyes Kurson law firm. McClain and Hooker allegedly tell a member of the utility's legal team that hiring the firm is important. McClain does not explain why, and Hooker mentions nothing about legal expertise. The legal team member is expected to testify that it seemed important that ComEd hire the firm because it was important to Madigan.
March 2012
Pramaggiore becomes ComEd's CEO.
2014
Pramaggiore tells a member of ComEd's legal team that the contract with Reyes Kurson has to be renewed.
January 27, 2014
A series of payments begins to Doherty's firm, Jay D. Doherty & Associates. The indictment alleges that "a substantial portion" of each payment is intended for Madigan's associates — including Frank Olivo, Raymond Nice and Edward Moody — even though they did little or no work for the utility.
2016
The member of ComEd's legal team who had dealt with the Reyes Kurson contract wants to reduce the number of hours of legal work the utility has to provide. The contract calls for at least 850 hours a year. When McClain finds out, he allegedly expresses unhappiness and says Madigan is interested in ComEd renewing the contract. On Jan. 20, 2016, McClain also allegedly sends an email to Pramaggiore and Hooker. It allegedly refers to Madigan as "our Friend" and says, "Is this a drill we must go through?"
January 20, 2016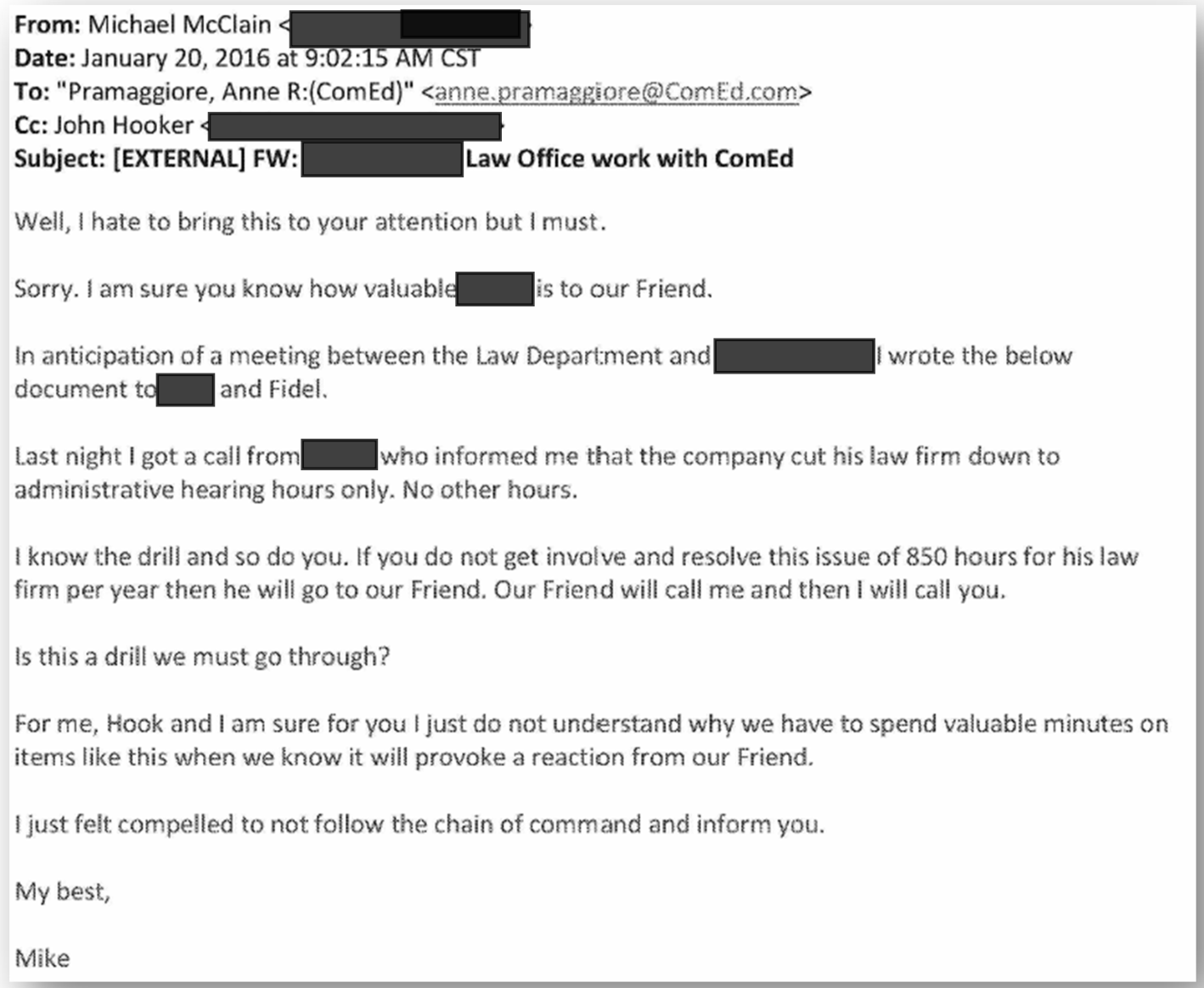 December 1, 2016
The Illinois General Assembly passes the Future Energy Jobs Act, which helped maintain the financial stability provided to ComEd through the Energy Infrastructure and Modernization Act.
December 3, 2016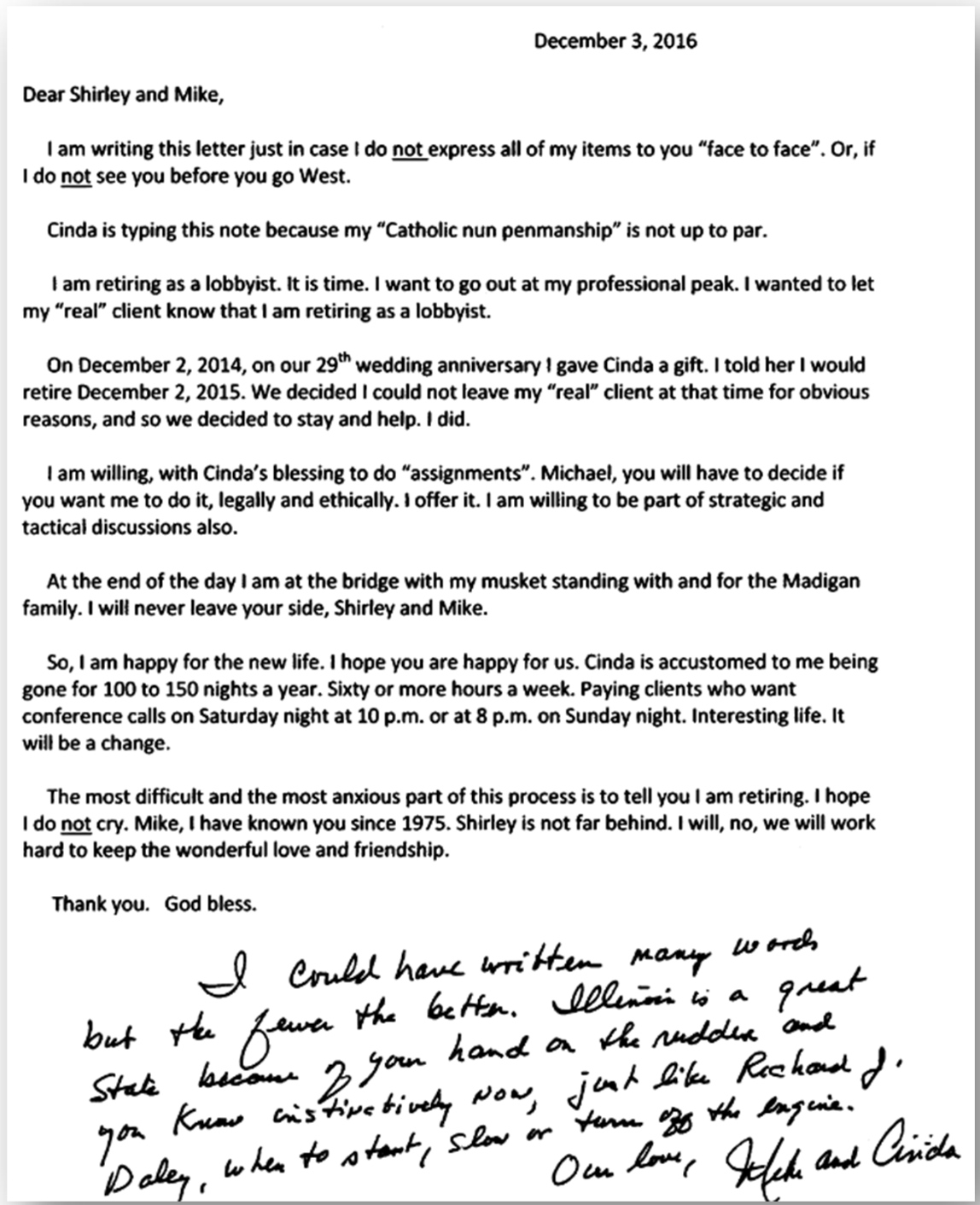 May 2, 2018
Madigan and McClain allegedly discuss pushback to their efforts to have Ochoa appointed to ComEd's board. The pushback is based on financial problems in Ochoa's past. McClain said Pramaggiore wants to know if Madigan would be satisfied with another job for Ochoa that paid the same amount of money — $78,000 a year. Madigan allegedly tells McClain, "I would suggest that we continue to support [Ochoa]."
May 16, 2018
Pramaggiore tells McClain she had instructed Marquez to "hire" another Madigan associate, former Chicago Ald. Michael Zalewski.
June 1, 2018
Pramaggiore leaves her role as ComEd's CEO and becomes a senior executive at an affiliate of Exelon, ComEd's parent company.
September 7, 2018
Pramaggiore allegedly assures McClain that Ochoa will be appointed to ComEd's board "barring anything, like, bizarre." Later, Pramaggiore allegedly tells McClain, "You take good care of me and so does our friend, and I will do the best that I can to, to take care of you." Prosecutors say Pramaggiore means Madigan when she uses the phrase "our friend."
January 16, 2019
The FBI confronts Fidel Marquez with evidence that had been gathered against him. He begins to secretly cooperate with investigators.
February 7, 2019
McClain and Marquez meet at a Springfield restaurant. It is among a series of recorded conversations about how to explain ComEd's arrangement with Jay D. Doherty & Associates, through which Madigan's associates are paid, to the utility's new CEO, Joe Dominguez. McClain allegedly tells Marquez that "Doherty's the one that has to prove that if the IRS ever comes in and says, 'Who are these guys, what do they do?' … Doherty's gotta prove it."
February 13, 2019
Marquez speaks with Doherty, who explains his history with ComEd. At one point, Marquez said to Doherty, "So, as far as I know, and maybe you can tell me different, all these guys do is, they're a sub under you and you cut them a check. Do they do anything? What do they do? What do you have them doing?" Doherty allegedly replies, "Well, not much, to answer the question." Doherty also allegedly said the reasoning behind his contract "can be answered in Springfield with Madigan. And to keep Madigan happy, I think it's worth it, because you'd hear otherwise."
March 5, 2019
Marquez and McClain meet with Dominguez. During that meeting, McClain describes Madigan's historical relationship with ComEd as "the old-fashioned patronage system." He said it eventually morphed into, "How else can we help you?"
April 2019
Ochoa is appointed to the ComEd board of directors.
May 3, 2019
This is when the last in the series of payments to Jay D. Doherty & Associates is made.
May 14, 2019
Federal investigators execute search warrant at McClain's home in Quincy.
July 12, 2019
Exelon and ComEd acknowledge they received a federal grand jury subpoena from the U.S. attorney's office in Chicago seeking information about their lobbying activity in Illinois.
July 17, 2020
ComEd enters into deferred prosecution agreement with U.S. attorney's office, admits to misconduct that implicates Madigan, and agrees to pay a $200 million fine. Federal investigators also send subpoena to Madigan's office.
March 2, 2022
A federal grand jury hands up a separate indictment against Madigan and McClain. It alleges the same scheme at issue in the trial of McClain, Pramaggiore, Hooker and Doherty, as well as other schemes.