Voices from
Chicago's
most violent neighborhood
No city in America sees more shootings than Chicago, and nowhere in the city is gun violence more intense than in West Garfield Park.
The square-mile neighborhood, just west of one of the largest botanical conservatories in the country, has seen nearly 1,000 shootings over the last five years — roughly one every other day.
The population of West Garfield Park has fallen steadily since the 1950s, dwindling to 17,000 people today.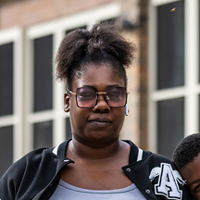 A mother who wants her two sons to grow up without seeing what she did as a child.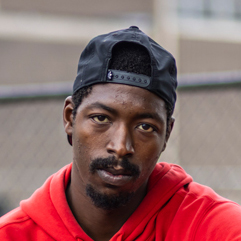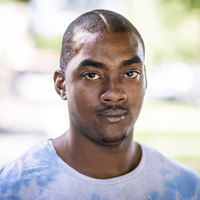 Former gang members who have been in the line of fire and are now trying to find some peace.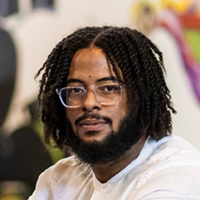 A restaurateur looking to nourish the people of his community.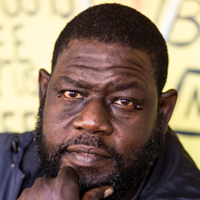 An activist fighting to improve the "wellness" of the neighborhood.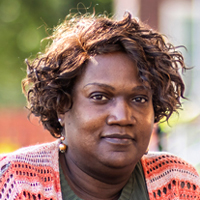 An anti-violence worker trying to pull gang members off the streets and into therapy, education and jobs.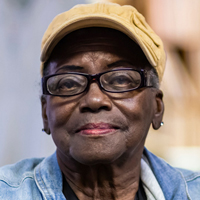 A business owner who saw her shop burn during riots in the 1960s and has weathered the violence in the decades that followed.
And an 88-year-old grandmother who has lived in the same house on West Monroe Street since the 1960s. Helen King was afraid to be photographed for this story because she has come close to being shot too many times.
Bullets shattered the windows of her car twice last summer. A few years earlier, one went through her kitchen window and lodged in her stove. Last year, she was struck by a shard of concrete when a bullet hit the sidewalk in front of her house.
On a recent morning in her tidy living room, the blinds drawn, King thumbed through a notebook where she'd written the names of a half-dozen beat cops, detectives and sergeants who have been assigned to her cases.
"I used to call the police all the time," she recalled recently. "But now, I don't bother. ... This used to be a wonderful neighborhood with block clubs and parties for the children." But now, she adds, "my grandchildren only stay in the back of the house."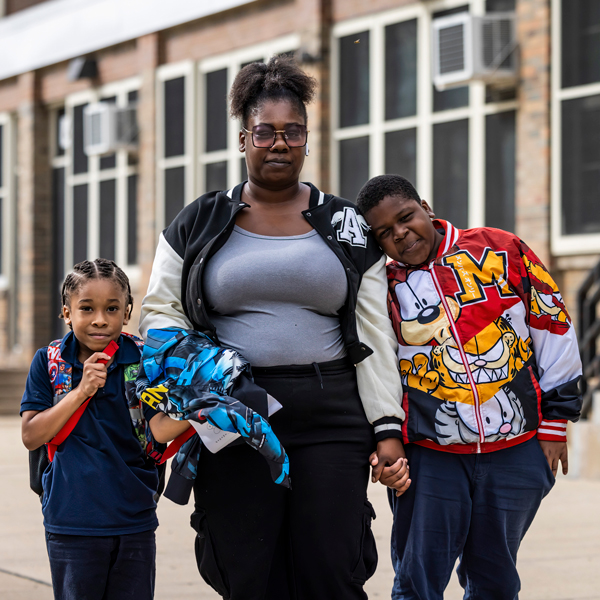 The dismissal bell rang at Genevieve Melody STEM Elementary School in West Garfield Park on a recent afternoon and children streamed out of the blond brick building. Cornell Moses Jr., 6, bounded out a doorway, stopped to give a school aide a hug, and sprinted across the sidewalk to his mother and older brother, 10-year-old Camarion Linzy. Caprisha Norfleet watched her sons chase each other down the block, calling after them: "Run over here!" Norfleet grew up in West Garfield Park not far from the school, and is raising her boys with the help of a community of family, friends and neighbors— but as violence has spiked in the neighborhood, she's looking for a new, safer place to call home.
Read Norfleet's story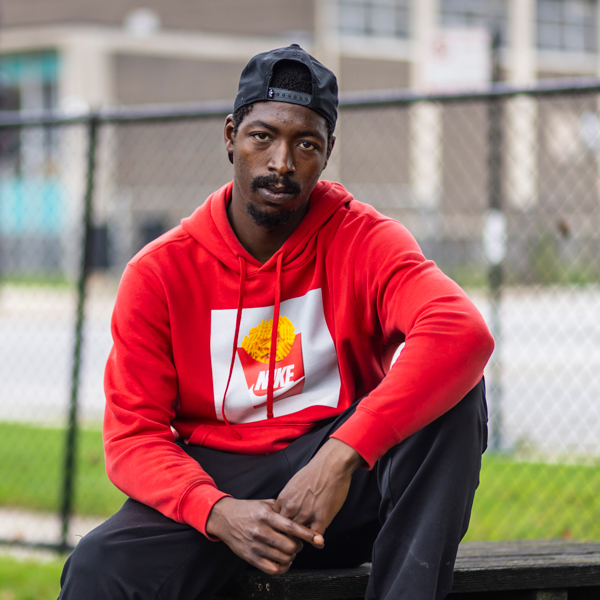 "The first time I got shot at, I was at a park. I was about 11, 12. Somebody rolled by and shot up the park. I don't know who they was shooting at. The park was crowded."
Ferrice Spiceson, 26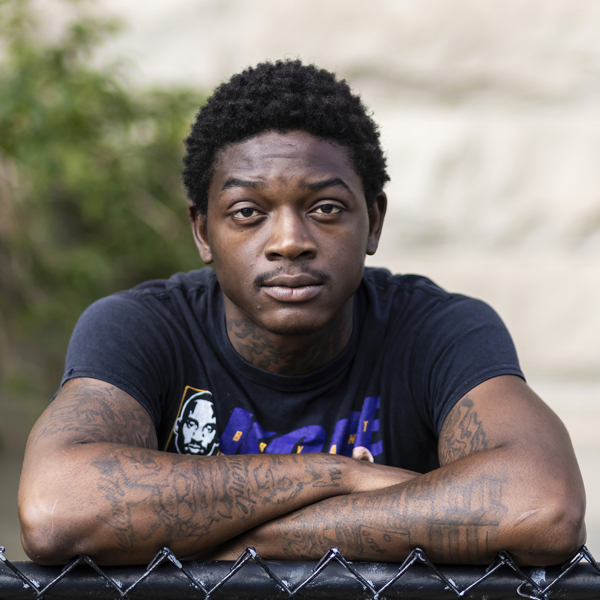 "You just do what you got to do to survive. Someone tries to hurt you, you gonna hurt them. You're going to do what you gotta do to make it back to the crib. You ain't got to be an angry person to have that type of personality."
Dayquan Rollins, 27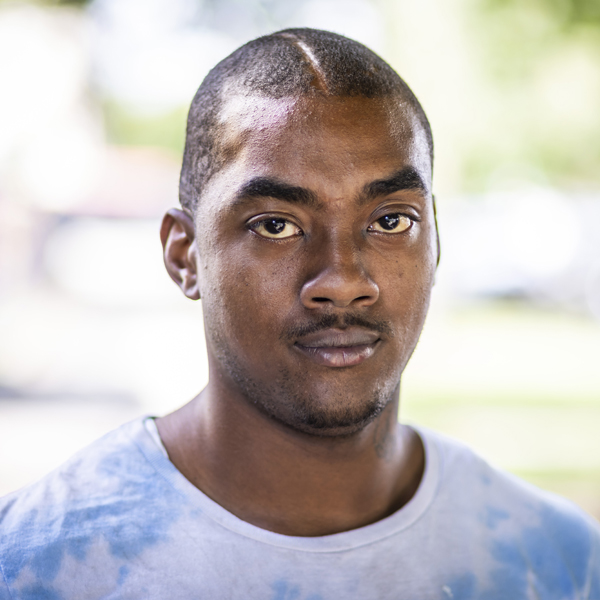 "Getting shot at, it will throw you off a little bit. You just have to know what you're dealing with out here. You have to know your surroundings and the people out here. You have to keep your head on a swivel, is what we say."
Rashaad Washington, 26
The violence in West Garfield Park claims most of its casualties among a narrow swath of the neighborhood population. There have been 1,500 murder victims in the neighborhood over the last decade, two-thirds were younger than 30, 94% were Black and 85% were male.
The MAAFA Redemption Project, headed by Deacon Robert Ervin of New Mount Pilgrim Baptist Church, is one of several anti-violence groups that are hunting for active shooters and drug dealers, acknowledging that the most dangerous residents of the neighborhood are also the most endangered. A year-long program of job training, psychotherapy, counseling and perpetual encouragement from Ervin has steered some participants, but not all, into legitimate jobs and relative peace.
Read their story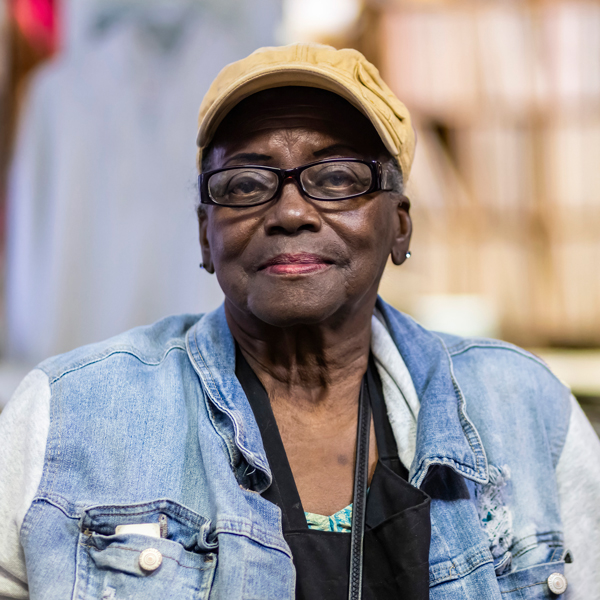 "The bank moved, then some of the stores moved, the doctor's office. The dentist. We have a lot of seniors in this neighborhood, and they have to go downtown to try to find somewhere to buy groceries because they closed the Aldi's down."
Marie Henderson has lived in West Garfield Park since the 1950s, when the neighborhood was a destination for a Black middle class that was only recently able to move out of densely crowded neighborhoods like Bronzeville. Henderson, 82, and her late husband owned several businesses on the once-thriving commercial corridor that was West Madison, one of which was burned out during the 1968 riots after Martin Luther King's assassination. Department stores like Goldblatt's and chains like Thom McCann Shoes gradually disappeared, and the retail traffic on Madison changed. By the 1990s, Henderson says she was regularly shooing drug dealers from in front of her store, Out of the Past Records, the last of the storefronts she and her husband started.
Under that tattered green canopy at the records store, customers will find studio-quality portraits of dozens of loyal customers and "at least a million" records, cassettes and CDs. Most days, they also will find Henderson herself, working alongside three generations of her family. She lives a block away in the same graystone house where she raised her children, who for years have tried to get her to move. Henderson said the block, once home to families that joined block clubs and held holiday parties, sees several volleys of gunfire each year, usually targeting gang members selling drugs on the block. Henderson did move out this year— for a few months, while she had her house remodeled. "Why should I move?"
Read Henderson's story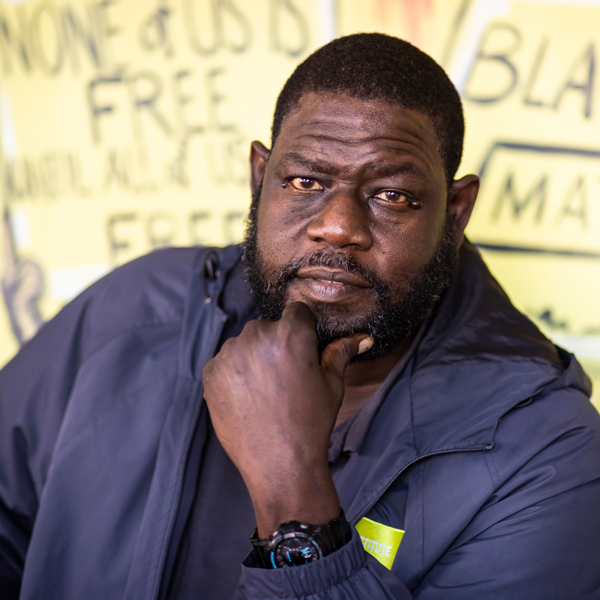 "Their life is isolated. They can't go on this block or that block, because of territory. You have some of these guys, they haven't even been downtown. They haven't been to the movies. They haven't been to the beach."
Born and raised in West Garfield Park, Marcus "Moon" Mitchell remained a high-ranking gang member into his 40s before he was recruited to work for a community violence intervention group. Now, he's in charge of outreach workers for the Institute for Nonviolence Chicago.
Mitchell's teams recruit active gang members— mostly men in their 20s and 30s in social networks that make them nearly 50 times more likely to be shot,or shoot someone, than the average Chicagoan— a process that might take years of almost-daily interaction in some of Chicago's most-dangerous neighborhoods; some of Mitchell's staffers have been shot on the job. INVC offers a year-long program of therapy, coaching, educational support and job training that helps participants deal with trauma and learn life skills that will allow them to avoid violence and find jobs in the legitimate workforce. More than a few program participants have been killed even as they tried to change their lives.
Read Mitchell's story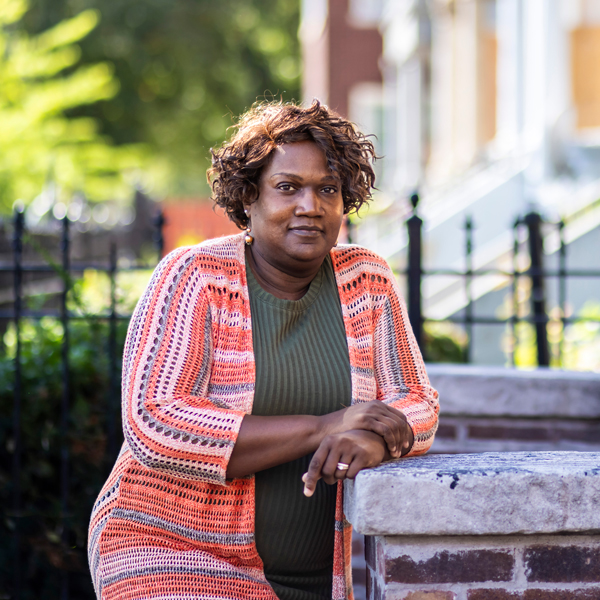 Kelly is a lifetime resident of Chicago's West Side: born in West Garfield Park, her family moved to Austin when she was a child, and when she married, she moved into a house on the east side of the park. Before joining the Garfield Park Rite to Wellness Collaborative, she worked for the city's Department of Housing, chasing bad landlords and trying to rescue derelict buildings, the U.S. Census Bureau, and as a housing counselor for the Garfield Park Community Council.
The Collaborative works to rally community groups together to address issues as diverse as the dearth of grocery stores, to affordable housing, to the various factors that contribute to West Garfield Park residents having one of the lowest life expectancies of any neighborhood in the city.
Read Kelly's story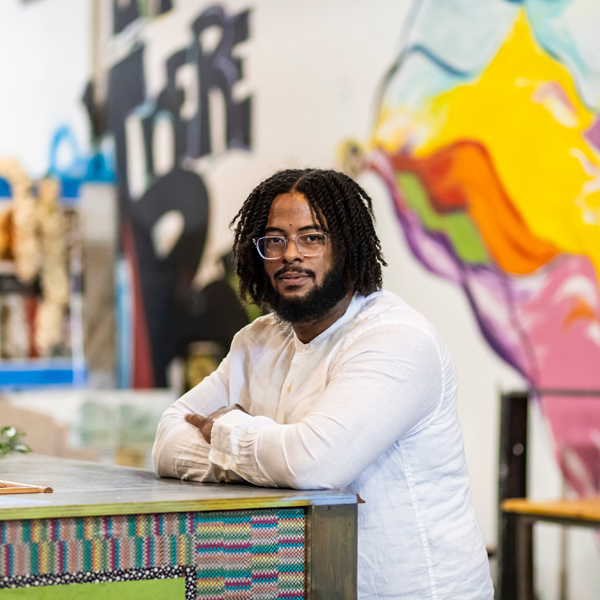 Since 2017, West Garfield Park native Joe Black and his wife, Tonya, have owned LiFE Restaurant on West Madison Street. Tonya cooks up a menu of turkey burgers or tacos and rice bowls featuring grilled chicken and shrimp from recipes she created: no pork; no red meat; and nothing fried. Joe takes orders, a process that seems always to involve greeting customers by name and starting a conversation, which often turns into a personalized motivational speech.
On a recent weekend, the Blacks might have been in need of a pep talk themselves. A car crashed into the front of the restaurant after the driver was shot— while trying to run down a pedestrian. It's the second time a car has smashed into the building. Joe Black, who sees providence in most coincidences— like the fact that, unbeknownst to him, his mother had once rented the apartment above the restaurant— plans to reopen as soon as his storefront is rebuilt.
Read Black's story